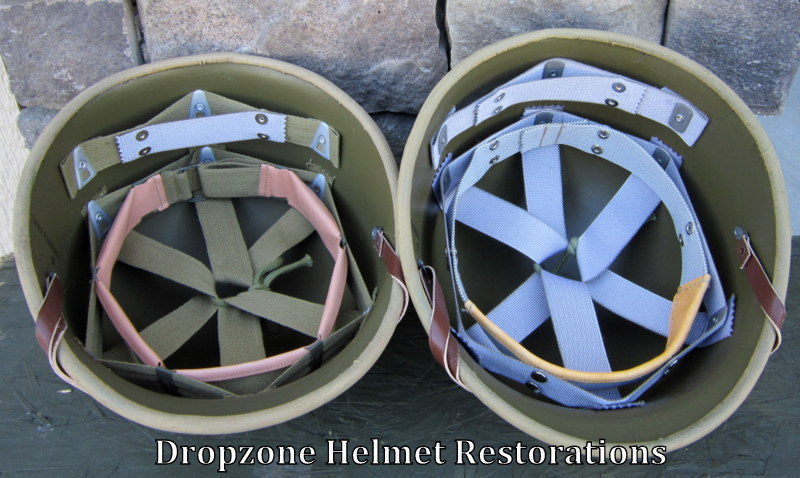 For the past 19 years now I have been restoring helmets & liners.
I can ensure that the helmet you get is the proper variant—a fixed bale shell with the proper J-hook and buckle, M2 D-bales with Nickel snaps—not brass—the correct A-yokes, and so forth. When available you will find top-notch restorations of US Vietnam M-1 Infantry & Airborne M-1C Helmets.
Dropzone helmets have a "combat worn" appearance that is thoroughly convincing—not helmets that look like they just rolled off the assembly line or have been attacked by sandpaper, grease and chemicals.
These helmets are restored and intended for collectors & reenactor's alike. So if you've ever wanted a real M2 D-bale Helmet or a USMC Helmet with a Hawley liner but can't afford the high market prices (like me!) then my helmets are exactly what you are looking for.
Adam C Pillar. owner, restorer, Dropzone Restoration Co.